Alice Pearson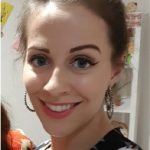 Alice Pearson est une nutritionniste associée agréée par l'UKVRN et conseillère accréditée en matière de lutte contre le dopage, ayant obtenu un Bachelor's of Science en nutrition et un Master's of Science. Elle s'intéresse particulièrement à l'utilisation des suppléments sportifs pour améliorer la santé, la condition physique et la performance sportive.
Alice a de l'expérience de travail avec des athlètes amateurs et d'élite, notamment en fournissant un soutien nutritionnel au Tranmere Rovers FC et au Newcastle Falcons Rugby Club. Ses conseils en nutrition sont toujours appuyés par des recherches fondées sur des données probantes, qu'elle tient à jour grâce au perfectionnement professionnel continu et à son apprentissage autonome.
Dans ses temps libres, Alice aime voyager, faire du sport et se lire un bon livre.
Pour en savoir plus sur l'histoire d'Alice, cliquez ici.